Don Adams of 'Get Smart' Dies at 82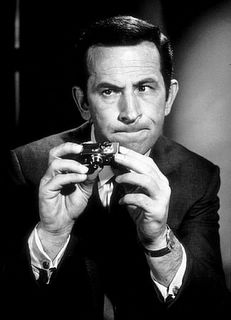 Don Adams of 'Get Smart' Dies at 82 - Yahoo! News
LOS ANGELES -
Don Adams, the wry-voiced comedian who starred as the fumbling secret agent Maxwell Smart in the 1960s TV spoof of James Bond movies, "Get Smart," has died. He was 82.
As the inept Agent 86 of the super-secret federal agency CONTROL, Adams captured TV viewers with his antics in combatting the evil agents of KAOS. When his explanations failed to convince the villains or his boss, he tried another tack:

"Would you believe ... ?"
One of my inspirations for gadget lust is gone. Probably the radiation from that cell phone shoe.